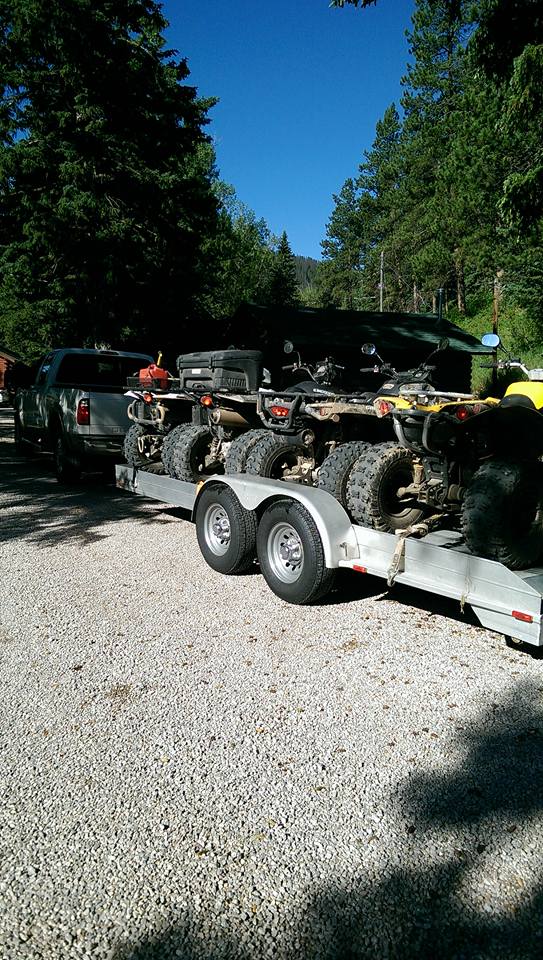 ATV riding is one of the most popular activities in the Black Hills during summer. The advantage at Wickiup is being able to unload your ATV's, park them next to your cabin and after a good night's sleep, hop right on your ATV and take off on a ride. We have all the trail maps you need and our friendly staff will tell you all the best places to see.
Don't have an ATV? With a list of local places for rentals, you won't miss out on some of the gorgeous trails the Black Hills have to offer!
OHV Visitors to the Forest will find over 3,600 miles of roads and trails designated open for motorized travel.
OHV travel is allowed only on designated trails and roads. Over 650 miles of designated motorized trails are available within the Forest. Many of the trails are connected by 500 miles of "Roads Open to All Vehicles," which together, provide abundant opportunities for planning OHV outings of various degrees of difficulty and lengths, including loop route options. There are currently 21 designated motorized trailheads on the Forest.